BUCCELLATO DI LUCCA – WHERE TO FIND THIS TASTING OF HISTORY

The historical recipe by definition, cultural icon of a city, a taste that has involved the human palate for two millennium.
The famous Lucchese says:
"Who comes to Lucca and does not eat the buccellato has never come"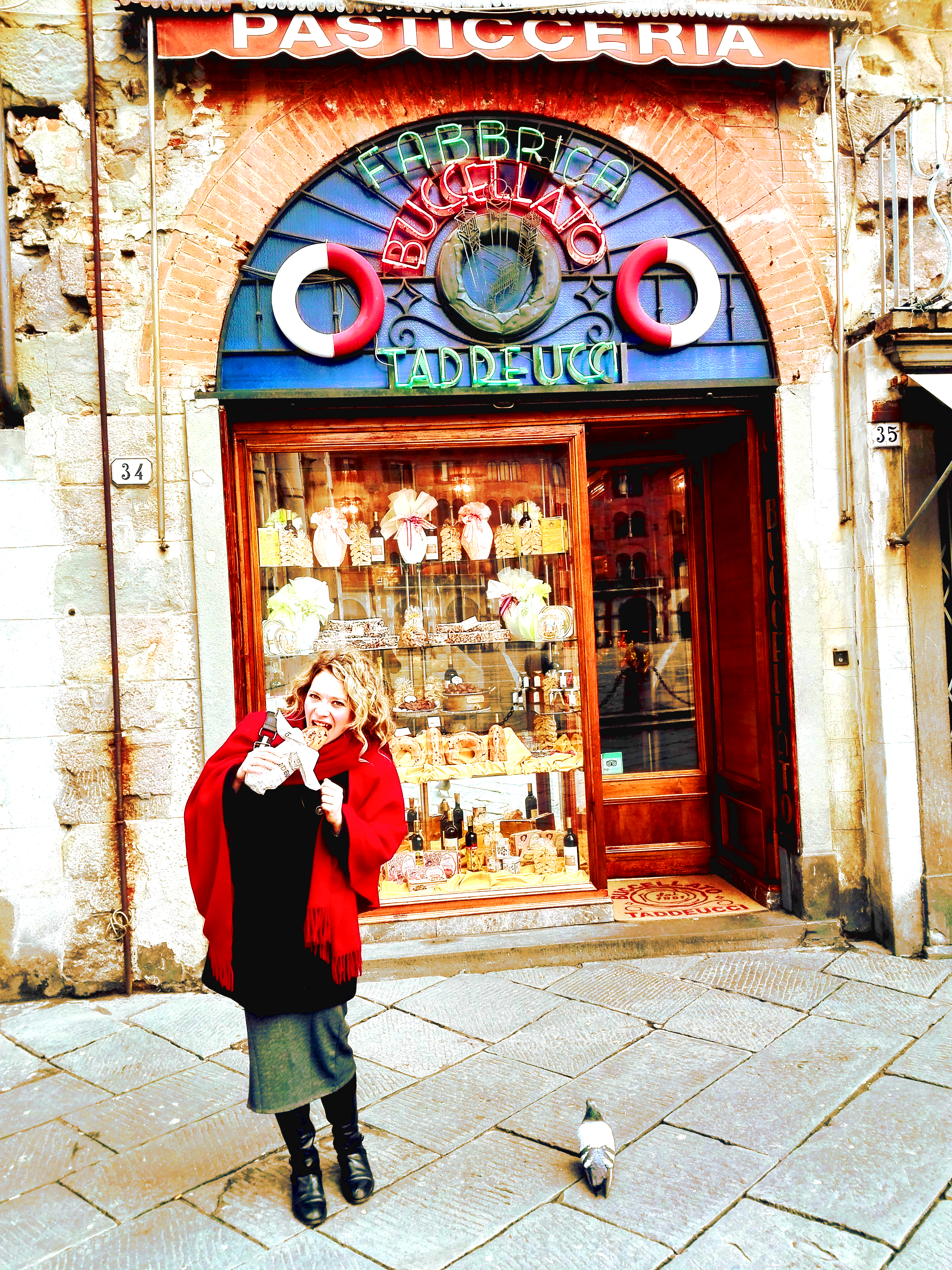 Born in Roman times as bread for soldiers in its donut shape, in the Middle Ages a woman used it to poison her husband.
The Republic of Lucca managed to rebuild the banks of the river Serchio by taxing this sweet bread.
In short, a dish that in the course of history has done and unmade, influencing the Lucca culture in every aspect.
If you ask a Lucchese where to buy it you will answer without thinking: "Taddeucci!"
Ancient oven opened in 1881, still today produces buccellato daily in the square of San Michele next to the homonymous church.
A sweet and inevitable stop during a walk through the characteristic pedestrian streets of the historic center of Lucca.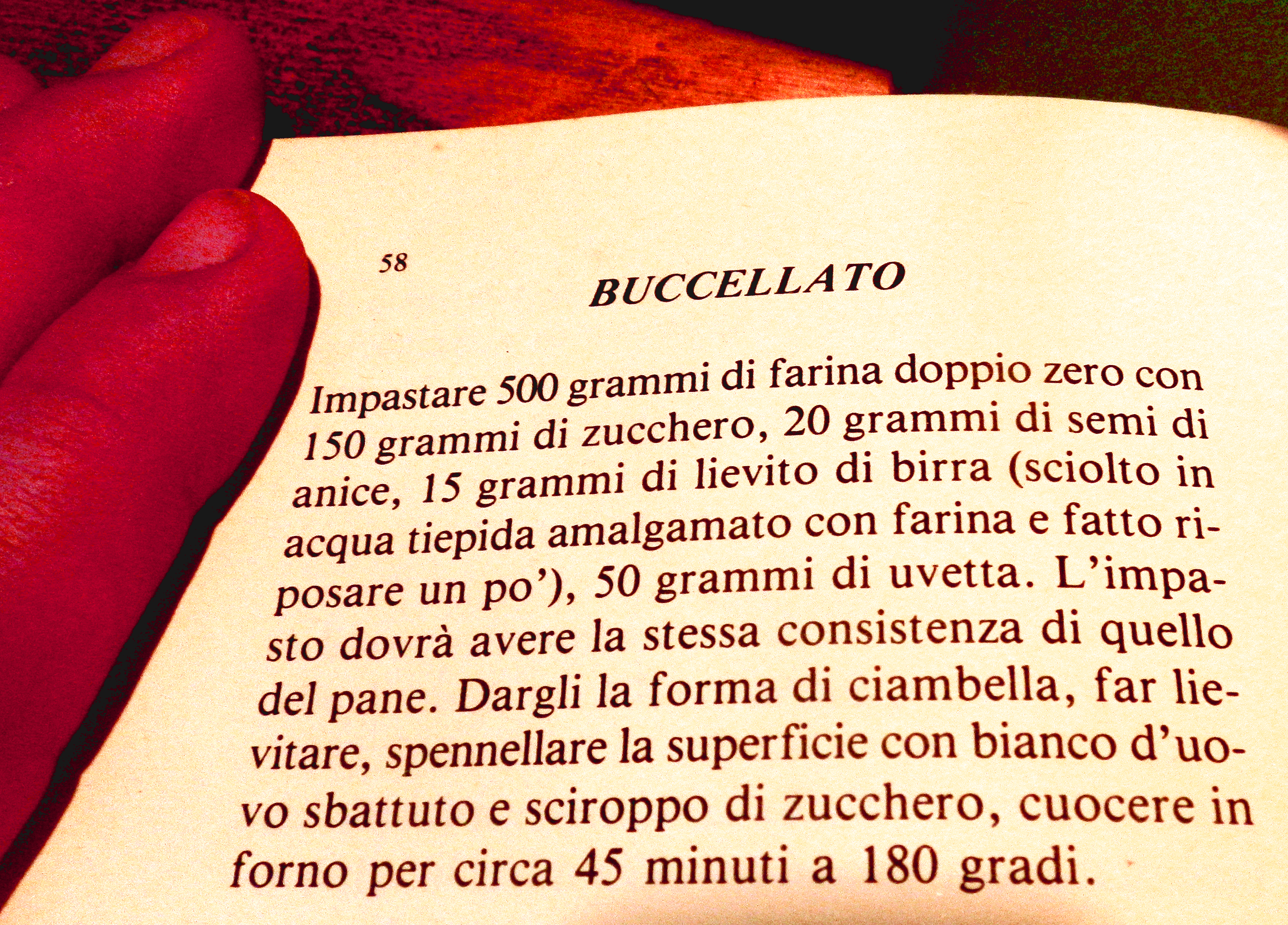 Recipe as simple as stubborn with its strong notes of anise rounded by the sweetness of the raisin.
Very good eaten freshly baked with its crispy crust and a filling soft and spicy.
Also recommended the day after toasted and combined with jams and / or butter.
A piece of Tuscany history that you will have to taste.
(Mix 500 grams of 00 flour with 150 grams of sugar, 20 grams of aniseed, 15 grams of brewer's yeast (dissolved in warm water mixed with flour and let it rest a little), 50 grams of raisins. The dough should have the same consistency as that of bread. Give it the shape of a donut, let rise, brush the surface with beaten egg white and sugar syrup. Bake for about 45 minutes at 180 degrees.)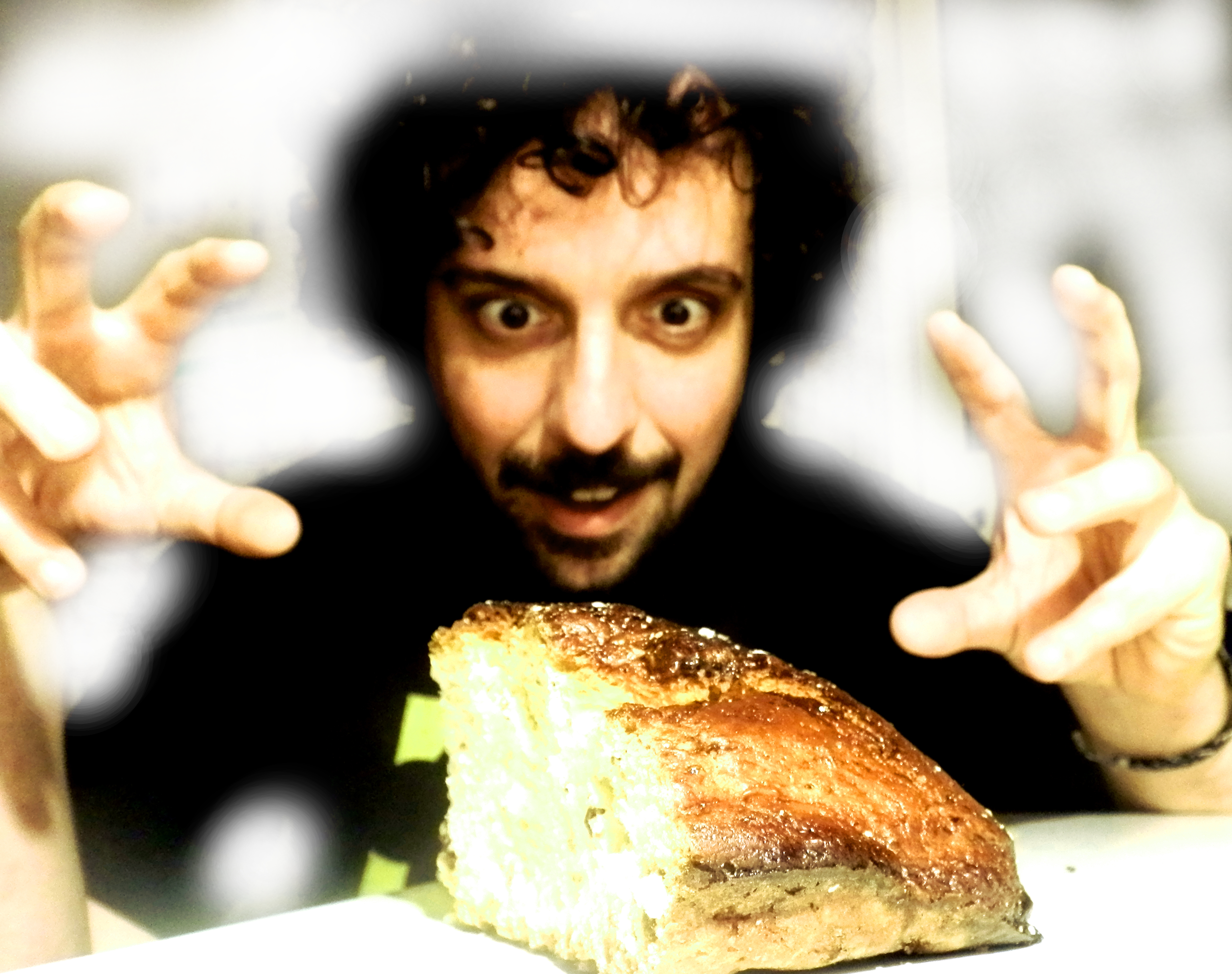 Here at Dulcis in Borgo you will often find it for breakfast
, and if you want to taste it you'll have to be quick because it's so good that I can not resist eating it!
See you soon with other goodies from our area.
Greetings from Marco and Elisa!